In the Arts around Montana
In the Arts
2nd floor of UC on campus
First THURSDAY (Oct. 6th)
4-6pm
James G. Todd Jr., Megan Moore, & Josh DeWeese: New Works
 114 E Main St
4-8pm
Linda Whittlesey:
I'm Giving You Pearls
501 S. Higgins Ave
5-8pm
Tim T. Thornton:
The Astral Project
610 S Higgins Ave
5-8pm
Courtney Blazon: The Year Without a Summer
335 N Pattee St
5-8pm
Missoula Monster Project: Closing Reception
235 N 1st St W
5-8pm
Adrienne Dussault: Montana Bark Vases
Glacier Sotheby's International Realty
321 N. Higgins Ave
5-8pm
The Briney Family
248 N Higgins Ave
5-8pm
 Don't Tag My Dad
509 S Higgins Ave
5-8pm
 Joe Smith: Whimsical Garden
Bernice's Bakery
190 S 3rd St W
5-8pm
 Liz Longo: A Perfect Climate
307 N Higgins
5-8pm
Suzette Dussault
121 W Main St
5-8pm
Amity Parks: Secular Reliquaries
127 N. Higgins Ave
5-8pm
B.MartiNez: Open Heart Field Guide
915 Toole Ave
5-8pm
 Nancy Erickson: The Lynx
709 Ronan Street
5-9pm
FrontierSpace: Benefit Auction
118 W Pine St
5-9pm
Larry Evans & Travis Martucci
136 E Broadway
5-9pm
Mary Beth Percival: Career Retrospective
1706 Brooks St
5:30-9pm
Alley Carter, Derek Snodgrass, April Werle, & Kyle Kankelborg: Warna
Bob's Sew & Vac
120 West Broadway
6-8pm
Best Fail Ever
1205 Defoe St. #1
8-10pm
Fri., Oct. 7 @ 5pm & Sun., Oct. 9 @ 12pm
 | 
Mansfield Library courtyard
The University of Montana's School of Theatre & Dance presents a site-specific performance that celebrates the growing visibility of dance and engages audiences in choreography in familiar locations across U of M campus. 
Race and Publishing in the 21st Century // 
Fri., Oct. 7, 12-12:50pm / 
Montana Museum of Art & Culture
Poets Ruth Ellen Kocher and Carmen Giménez Smith will deliver a lecture on the topics of race and publishing in Liberal Arts Building, Room 103B (on campus), 12-12:50pm, before reading their own work later that night in the Dell Brown Room in Turner Hall at 7pm. Kocher has written numerous prize-winning pieces, and Smith teaches poetry at New Mexico State University. For more information, visit the Creative Writing Program website.
Lecture by Valerie Hedquist // 
Thu., Oct. 6 @ 5:10pm / 
U of M, Social Science Building, Room 356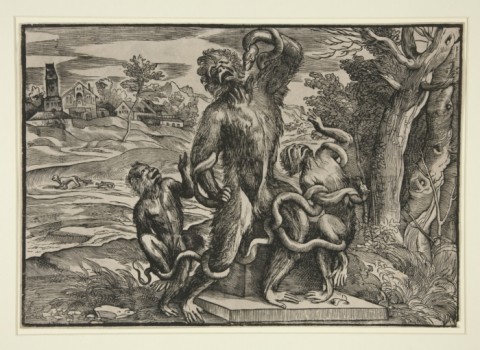 Valerie Hedquist, professor of art history and criticism, will present her lecture, "Monkey Business," in conjunction with the Gallery of Visual Arts. This lecture is inspired by Titian's choice to replace the idealized figures of the priest Laoco
ön and his sons with a trio of monkeys in one of his drawings. 
For more information, visit the Gallery of Visual Arts's website.
Readings & Signings / Fact & Fiction Downtown
National best-selling author Leslie Budewitz will be reading from her book, 
Killing Thyme
 at 
7pm on Thursday, October 6th,
 with signings afterwards.
Friday, October 7th at 5:30pm, authors Megan McNamer and David Cates will do readings and signings from their respective books, Children and Lunatics and The Mysterious Location of Kyrgystan. 
A Cuban Encore Benefit // 
Mon., Oct. 3, 6-9pm / 
Crystal Theater
The all-volunteer citizen
committee, Cuban Choir of Montana, is presenting a benefit featuring a cocktail hour, live music from 
Salsa Loca,
 and a Cuban dinner. Proceeds go toward the air fare that brought the choir to Montana. Tickets are on sale at Rockin' Rudy's. 
For more information, call Yvonne at 546-4074.
5 on 5 Play Slam
 // 
Sun., Oct. 9 @2pm / 
Masquer Theatre, PARTV Center, U of M 
Montana Repertory Theatre is presenting another round of five 15-minute plays, with the overarching theme of GUNS. Plays by  Kirstin Golga, Rita Barkey, Jay Kettering, Susan Dunlap, and Greg Romero will be featured. For more information, call the Montana Repertory office at 243-6809.
The Princess & the Pea
 // 
Sat., Oct. 8 @5pm & Sun., Oct. 9 @ 3 & 5pm / 
Missoula Children's Theatre
The Missoula Children's Theatre has teamed up with the China National Theatre for Children from Beijing to bring you a cross-cultural production of the the classic 
Princess and the Pea 
story. This collaborative performance will feature a talk-back session after each performance. To purchase tickets and find out more, visit 
MCT's website.
Join the Montana Film Festival for yet another fun experience at the Roxy! This festival welcomes Kelly Reichardt's 
Certain Women
 which features Maile Meloy and Lily Gladstone, as well as guest writers, directors, actors and industry professionals. Guests will include filmmaker Charles Burnett, animator Emily Hubley, and film critic Kenneth Turan. 
For more information, visit 
Montana Film Festival's website.
Climate and Culture Deep in Mekong Delta // 
Thu., Oct. 13, 12-12:50pm / 
University Center, Room 333  
As a part of the Brown Bag Lecture Series, another lecture will take place with Nicky Phear, program director of UM Climate Change Studies Program. The overarching series focuses on understanding Asia, public affairs, and ethics. For more information, visit 
this website.
30th Annual Peace Party // 

Sun., Oct. 16 @ 3pm / 

Jeannette Rankin Peace Center

 

The Jeannette Rankin Peace Center is celebrating its 30th anniversary Peace Party with a theme that captures their history of "shining a spotlight on peace." A gourmet meal, wine and beer, and the Montana Women's Chorus will entertain merry-makers, as well as a silent auction.


Tickets are available at the 

Peace Center's website.

Art Associates of Missoula Meeting // 

Wed., Oct. 19 @ 10am / 

Radius Gallery




The Art Associates of Missoula monthly meeting will be held, with generous conversation from exhibiting artists Megan Moore and Jim Todd, who will share their process as well. Art Associates meetings are free and open to the public. For more information, call Susie at 544-0891.
32nd Annual American Conference of Irish Studies // 
Thu., Oct. 20 - Sat., Oct. 22 | 
Holiday Inn Downtown 

Irish Studies at the University of Montana, in partnership with the President's Lecture Series, will host this western regional conference. The theme is "Her Exiled Children, Ireland and Irish America." Most events will be held at the Holiday Inn Downtown, and a full slate of activities has been organized to commemorate the Easter Rising of 1916.
For more information, contact Traolach O'Riordain at 243-6359.
Classes, Workshops, & Camps
T'ai Chi Chih //

Wednesdays, Oct. 5 - Nov. 9, 12-1pm / Red Willow Learning Center

Ta'i Chi Chih with Lynne Roberts will guide you through this low-impact exercise that strengthens from the inside out. 




To apply, call 721-0033.

Nature Journaling: Trees // 

Sat., Oct. 8, 1-4pm / 

330 Brooks St.

Join Nancy Seiler for a workshop in tree journaling. Cost is $50 plus materials.




Personal Resilience for Caregivers //

Mondays, Oct. 10 - Nov. 28, 2-4pm

 / 

Red Willow Learning Center

This series will help caretakers of family members develop skills to care for themselves as well as their loved ones. 

To apply, call 721-0033.
Encaustic Techniques with Acrylics // 

Thu., Oct. 13, 10am-1pm / 

330 Brooks St.

Learn how to work with encaustic using acrylics, not hot wax. Get that translucent beeswax look without the heat. $70, including materials.




Acrylic Extravaganza // 

Sat., Oct. 5 - Sun., Oct. 6, 9am - 5pm /

330 Brooks St.

Learn versatility of acrylic paints, gels, pastes, and mediums to fuel your creativity. $275, including materials.




MCAT 72-Hour Film Contest
Deadline: Oct. 3
If you are feeling the need for a challenge, submit a film for this 5th annual "Do It in 72 Hours" MCAT tradition. Though contestants can do groundwork for the film (casting, scouting locations, preliminary scripts), they won't know the three elements they must include in their film until September 30th at 5pm, when all participants must come to MCAT to receive that information. The completed films must be 5 minutes or less and will be screened at the Roxy Theater on Sunday, October 9th at 5pm.
For more information, visit 
MCAT's website
, or contact Joel at 542-6228.
2017 Merriam-Frontier Award Submissions
Deadline: Oct. 18 @ 5pm
The University of Montana's Creative Writing Program is now accepting submissions for the Merriam-Frontier Award, which is open to all undergraduate and graduate students enrolled at the University this fall. Entries may be poetry, fiction, or creative nonfiction. Entries may be delivered to Liberal Arts Building, Room 133.
For more information regarding rules and guidelines, visit 
this link.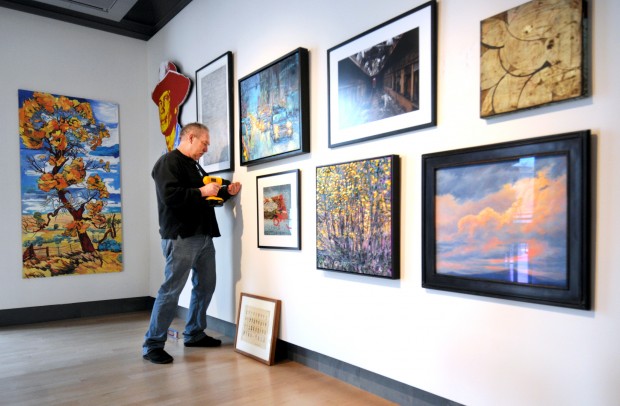 Missoula Art Museum Benefit Auction
Deadline: Oct. 20
MAM welcomes all artists to support free expression and free admission with an art submission to the 45th Benefit Art Auction. A jury selection will take place on November 15th, and bidding for artwork begins at 50% declared value. The Auction Exhibition Opening Reception will take place on January 6th, and the auction itself takes place on February 4th in the UC Ballroom.
For more information regarding rules and guidelines, visit 
this link.
E3 Gallery Winter Group Exhibit
Deadline: Nov. 6
The E3 Gallery is excepting submissions to its winter group exhibit, 
White,
 which runs Dec. 2 - 31. Artists are invited to create work inspired by the color white. Work can incorporate the actual color white, or can channel white however the artist likes. E3 is looking for creativity within the concept. 
Click here for details about the art call.
Luncheon with Chris Peterson // 
Wed., Oct. 5, 12-1pm /
Glacier Park Community Building in West Glacier, MT

The Crown of the Continent Research Learning Center at Glacier National Park is hosting a brown bag luncheon with photographer and writer Chris Peterson. Peterson will talk about his book, "Through Glacier Park 1915-2015," and he will piece together the route he took with his book as a guide.



For more information, call Tim Rains at 888-7895.
Renewables Now Rally // 
Mon., Oct. 10 @ 11am /
Emma Park in Butte, MT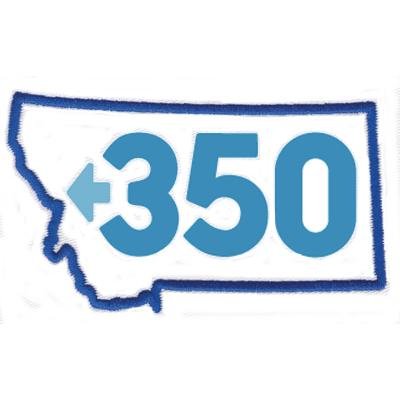 Climate action group 350 Montana will hold a festive rally to pressure NorthWestern Energy to pivot immediately toward renewable energy sources, and to embrace solar, wind, and other forms of renewable energy. There will be expert speakers such as SBS Solar manager Dan Brandborg and Brian Fadie of the Montana Environmental Information Center.


The Planets of Prokofiev // 
Sat., Oct. 15 @ 7:30pm & Sun., Oct. 16 @ 3pm
 / 
Performance Hall at Flathead High School
These concerts will celebrate the 100th anniversary of composer Gustav Holst's 
The Planets.
 Prokofiev's work, 
Piano Concert No. 3,
 will be performed by Ilya Yakushev, a young Russian pianist who won the 2005 World Piano Competition. 
For more information, visit 
Glacier Symphony and Chorale's website.
Scholarships Available for Young Artists Competition
The Montana Association of Symphony Orchestras (MASO) invites all Montana musicians, ages 13 to 22, that play any of the standard orchestral instruments, to apply for its biennial Young Artists Competition, to be held on Saturday, January 14, 2017 in Bozeman.  Applications for the MASO Young Artists Competition can be downloaded from the MASO website 
and must be postmarked no later than Wednesday, November 23, 2016 for this statewide competition. 
For more information on the MASO Young Artist's Competition, call the Glacier Symphony and Chorale office at (406) 407-7000.
Bare Bait Dance uses form of computer test to ask what's most human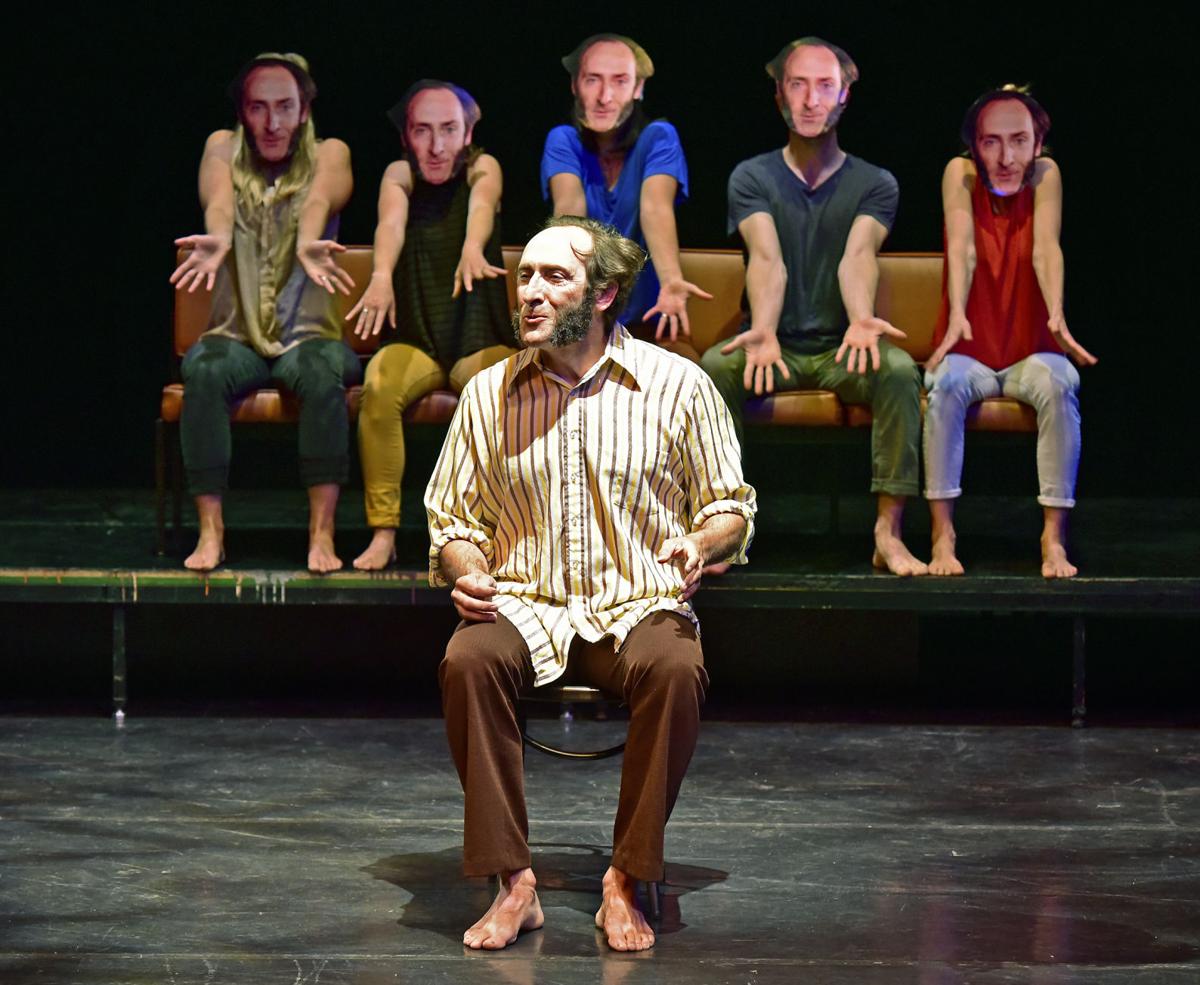 Choreographer and actor Peter Musante performed his dance-theater piece, "the.humanest," which literally asked the audience to choose between two performances: Which was the most human? 
Read at The Missoulian...
Yelling back: Missoula's Lily Gladstone talks native roles, art as activism and her new star-studded film, Certain Women
Missoulian actress Lily Gladstone got her breakout role in Certain Women, starring Kristen Stewart, Michelle Williams, and Laura Dern. The film has only been out a week and her phone is ringing. 
Read at the Missoula Independent...
---